The Person-Centred Approach Network (PCAN) exists to provide opportunities for people to experience temporary Person-Centred Communities. The gatherings are not led or facilitated and have no formal structure except for conditions required by the venue e.g. meals. There is a commitment to creating an environment of the Core Conditions: where individuals are accepted and valued, where we each strive for empathy and authenticity. Since there is no-one 'in charge', each member of the group is able to take personal responsibility. It is an opportunity for self-exploration of, for example, your relationship with personal power. The gatherings can be challenging, exciting and deeply moving.
Reflecting on his experiences in both large and small community groups, Carl Rogers wrote:
"I realise that of all the ventures in which I have ever been involved, this was the most thoroughly person-centred"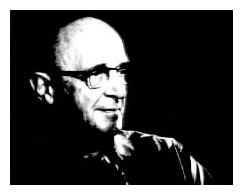 "In a group where control is shared by all... Where every person is empowered, a new type of community becomes possible, an organic kind of flow... If we can find even one partial truth about the processes by which 136 people can live together [ temporarily ] without destroying one another, can live together with a caring concern for the full development of each person, can live together in the richness of diversity instead of the sterility of conformity, then we may have found a truth with many, many implications."
Carl Rogers On Personal Power
---
PCAN ENCOUNTER EVENTS  2023
Next Encounter:
3-Day Encounter, Holy Rood House, Thirsk, North Yorks - Friday 23rd-Monday 26th June 2023
announcement details: click here 
application form: click here
Future Encounters:
1-day Encounter, Sunday 17th September, at Bedford House Hall, Buckhurst Hill, Essex
Announcement and booking details: click here
3-day Encounter, St Rita's Centre, Honiton, Devon - Friday 27th October-Monday 30th October 2023 
Announcement detasils: click here 
Application form: click here
2024 Encounters: 
7 day holiday with Encounter April 20-27th 2024, at the Queen's Bay Hotel, Paphos, Cyprus
Announcement and application click here