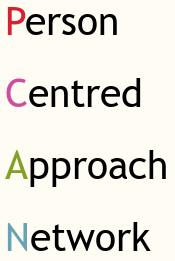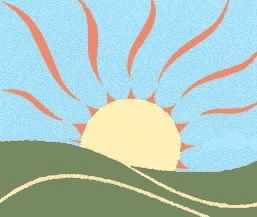 General Information
Organising members of the Person Centred Approach Network (PCAN)
Sue Clipsham
Bernard Mooney
Sara Callen
Shirl Hicks
Martyn Taylor
Group numbers are not usually more than 25.

P

C

A

N

offers incentives for early booking.

P

C

A

N

requires non-refundable deposits for each booking
We recommend holiday insurance against cancellation
Bursaries are offered subject to adequate funds being available.
All venues have wheel chair accessibility
All types of diet can be catered for
We include your contact details on a participant list, unless you ask us not to.
Each gathering will determine its own confidentiality with regard to sharing of personal information, photographs from the event etc.
Our meetings are unstructured, taking encounter form usually, plus workshops developed by participants on occasion.
The gatherings can be exciting, energising and risky. PCAN offers a rare opportunity to experience an un-facilitated temporary community. The organising group has some responsibility for ensuring that arrangements go smoothly but are not facilitated.
We ask each person for each person to be responsible for her/himself. We also ask each member of the community to contribute as far as they are able towards the 'duty of care'.